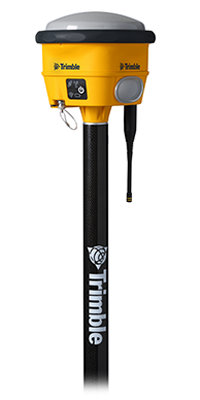 Key Features:
Trimble technology for access to all existing and planned satellite constellations
Sub-centimeter horizontal accuracy
Lightweight and convenient
Same Trimble Field Link Software and controller use as with Trimble RTS Robotic Total Stations
No need for line-of-sight with a tripod
Talk to an Expert Today! Call 724-266-1600 or Send Us an Email!
Simple and Streamlined
The Concept is Simple: Take the field-proven GNSS system, pair it with Trimble Field Link Controller Software and watch productivity soar on the jobsite! Desinged specifically to meet the needs of building construction, the Trimble R780 GNSS System for general contractors streamlines workflows to help make common field positioning tasks quick and efficient.
Whether your team is performing initial layout, Quality Assurance on completed work or a range of other field positioning tasks, GNSS technology is a viable option in many situations. All it takes is a clear view of the sky and you're in business. The system is lightweight and lets your team move fast. Because GNSS signals come from the sky, there's no need to maintain line of sight between the work and a tripod.
GPS and Global Navigation Satellite System (GNSS) technologies have played a role in construction for years. Originally developed for land surveyors, workflows were often complex and overwhelming for non-specialists in the building industry. This system, designed specifically for general contractors is quick and simple. It's controlled by the same field layout software that controls other Trimble build construction equipment, so even a novice can be up and running in minutes with guided workflows that make short-work of layout and data collection in the field.